Hi ihr Lieben!!! / Hi!!
Schon wieder eine Woche um, sogar der Februar ist um, die Zeit rast einfach nur so dahin hab ich das Gefühl! Wie ist es euch mit dem Training diese Woche gegangen?? Mir ehrlich gesagt nicht so gut, mußte wieder Antibiotika nehmen und hab mich generell eher schwach gefühlt… folgendes hab ich gemacht:
Another week gone, february also gone, time is flying!! How did you do with your training this week?? I have to admit I didn't do very well, as I had to take antibiotics again and felt weak… this is what I did:
1x das Ganzkörpertraining mit erhöhten Gewichten/mehr Wiederholungen als letzte Woche.
The full body workout once, with higher weights/more reps than last week
1x ca. 60 Min Ganzkörpertraining mit meiner Vertretung bei einer meiner Gruppenstunden – sehr anstrengend! (das war statt dem zweiten Mal von meinem Trainingsplan, hat auch länger gedauert und war intensiver, daher hab ich das dann "anstelle von" statt "zusätzlich" gemacht)
A 60 minute full body workout with my stand-in at one of my group lessons – really brutal!! (this was instead of doing my plan again, it was longer and more intensive, so I did it "instead of" and not "additionally")
1x das Yoga Video
The Yoga Video once.
Außerdem war ich mit Mini fast 10h Stunden spazieren (bisher, der Sonntag ist noch nicht aus ;-))!! Wahnsinn was da so zusammen kommt, ich hab diesmal alles brav mitgeschrieben. Teilweise sind wir natürlich nicht zügig gegangen, wer schon mal mit einem Hund unterwegs war weiß das da geschnüffelt und gespielt wird. Aber das spielen zählt dafür doppelt, ich spiel mit ihr immer "Fang den Hund" ;-)
Additionally I went for walks with Mini for nearly 10 hours (until now, sunday is not over yet ;-))!! I'm quite shocked how much it really is, I wrote it down this time. We didn't walk fast for all of this, anyone who has ever walked a dog knows that there is a lot of sniffing and playing involved. But playing counts double IMO, as we are playing "catch the dog" a lot ;-)
Mini hilft mir auch sehr bei den Crunches wie ihr sehen könnt, geht viel leichter so ;-)
Mini is also helping me with the crunches a lot as you can see, its much easier this way ;-)
Training nächste Woche / Workouts next week
Nächste Woche machen wir den Ganzkörperplan nur 1x (nicht vergessen: die Intensität laufend erhöhen!!). Dafür bauen wir so viel Bewegung wie möglich in den Alltag ein und machen Übungen "zwischendurch"!! Das heißt konkret: zwischendurch mal einen Satz Liegestütze, Wandsitzen (Erklärung folgt) und Planke. Mitschreiben wann ihr was gemacht habt, am Ende der Woche vergleichen wir (Eine Art Mini-Challenge sozusagen ;-))
Next week we'll do the full body workout only once (don't forget to increase the intensity!). Additionally we'll do as much moving as possible "in between"!! This means you make a set of push ups, wall sits (explanation follows) and plank. Write down what you did and we'll compare at the end of the week! (A mini-challenge if you like ;-))
Es ist nämlich gar nicht so wichtig das man jeden Tag ein fixes Programm durchzieht und sich lange Zeit für die Bewegung nimmt. Man kann es eben auch zwischendurch einbauen und schafft es so meistens einfacher den Sport in den Alltag zu integrieren. Und ich verspreche euch, das Ergebnis kann sich sehen lassen!!!
It's not important to follow a fixed programme every day and that you take lots of time for training. You can also do it in between everything else and get done more by this approach. And I promise you the result will be gorgeous!!
Die Entspannung darf auch nicht fehlen, daher machen wir wieder ein Yoga-Video! Diesmal dieses hier:
Relaxation is a fix part too, so we are doing another Yoga-Video! This time we'll do this one:
Detox Yoga (20 minutes – free class!)
Viel Spaß und eine schöne Woche!!!
Have fun and a great week!!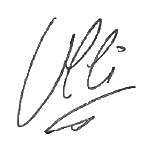 Link des Tages / Link of the day