Hi!!!
Na, wie ist es euch die erste Woche mit mehr Bewegung gegangen? Wieviel habt ihr in euren Alltag einbauen können? Ich und mein Kreislauf tasten uns immer noch ganz langsam an das Thema Bewegung heran, trotz des vielen Sports der letzten Jahre merke ich das mein Körper noch nicht bereit für mehr ist.
How did you do the first week? How much movement could you fit into your daily life?? Me and my cardiovascular system are still working on moving more, despite lots of training during the last years my body doesn't seem to be ready to do more yet.
Kommende Woche gehen wir einen Schritt weiter und starten ganz locker mit 2x Krafttraining und 2x leichtem Cardio. Wie gesagt, das ist ein Anfängerprogramm und wem das zu wenig ist, der kann gerne mehr machen! (Und wem es zu viel ist natürlich gerne weniger ;-))
Next week we go a step further and are starting slowly with 2x strength training and 2x easy cardio. As already mentioned this is a beginner programme, so if you feel like doing more just go for it. (And if its too much you can do less ;-))
Ich hab die Wochenplanung in den fitten Kalender eingetragen. Ihr könnt die Tage natürlich nach euren Wünschen verändern und je nach Befinden mehr oder weniger machen, das ist jedenfalls das was ich mal in dieser Woche hier anstrebe.
I put the week plan into my fit workout planner. You can find the english version here. You can switch the days according to your needs and can do more ore less, this is just what I plan to do during this week.
Das Krafttraining besteht aus 12 Übungen und deckt die wichtigsten Körperpartien ab. Jede Übung wird bis zur Erschöpfung durchgeführt. Das ist sehr wichtig, da die Muskeln nur wachsen werden wenn sie mehr geben müssen als sie eigentlich können. Bei einem kann das nach 5 Wiederholungen der Fall sein, bei anderen erst nach 20. Achtet wirklich auf euren Körper, wenn ihr das Gefühl habt jetzt geht es nicht mehr dann macht noch 3 Wiederholungen, glaubt mir, die gehen. ;-)
The strength training consists of 12 exercises for the whole body. Each exercise is executed until you can't do any more. This is very important as your muscles will only grow when they have to do more than they are capable of. For one this can be after 5 reps, for someone else after 20 reps. Pay attention to your body and if you feel like you can't do anymore reps do 3 more. Trust me, you can! ;-)
Die Übungen werden euch von Fittie vorgezeigt, meinem neuen fitten Freund!! Er war früher mal ein "Fettie", aber seit er fleißig seine Übungen macht ist er ein neuer (Strich)mensch ;-)
The exercises are demonstrated for you by Fittie, my new fit friend! He formerly was a "fattie", but since he's doing the exercises he's a whole new (stick)man ;-)
In der nachfolgenden Galerie zeigt er euch alle Übungen (jede kommt zuerst auf Deutsch, dann auf Englisch). Ihr braucht für die meisten Übungen nur eine Fitnessmatte. Für einige wären leichte Gewichte (z.B. auch Getränkeflaschen möglich) oder ein Theraband nicht schlecht. Von jeder Übung macht ihr wie gesagt so viele Wiederholungen wie möglich und macht auf diese Weise alle Übungen einmal durch. Wer möchte kann dann noch eine zweite Runde anhängen!
In the following galerie he'll show you all exercises (first picture is german, second english). You'll only need a mat for most exercises. For some it would be great to have light weights (water bottles are great too) or an exercise band. You are doing as many reps of each exercises as you can (as said above) and are doing one set of each exercise. When you don't feel like stopping you can do another set of each exercise.
Bei Fragen meldet euch einfach (und morgen hab ich dann noch ein besonders Special für euch!!)!! Ich wünsche euch viel Spaß beim Trainieren!!!
If you can any questions just leave a comment (and tomorrow I have something special for you!)! I wish you lots of fun training!!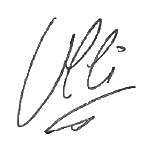 Achtung! Jeder befolgt die Tipps und Übungen hier auf meinem Blog auf eigene Gefahr. Im Zweifel bitte immer Rücksprache mit eurem Arzt halten! / Attention! Everyone is using the tipps and exercises here on the blog at his/her own risk. In case of doubt always consult your doctor first!
Link des Tages / Link of the day
 DVD Test: Tracy Anderson Method