Einige Blogger haben sich zusammengeschlossen und beantworten zehn Fragen zum Thema Weihnachten. Nachdem ich im Adventkalender bisher eher wenig über mich verraten habe sind  hier heute meine Antworten (auf alles ;-)) für euch:
Some bloggers shared their answers to ten questions about the holiday season. Since I didn't share much about me yet in my advent calendar I'll give you all the answers today:
1. Der Adventskalender: echt oder virtuell? / The advent calendar: real or virtual?
Echt!! Meine Mama macht mir immer noch einen und diesmal hab ich auch einen Rubbeladventkalender bekommen. Und Max bekommt natürlich auch immer einen echten. Virtuell hab ich für euch den hier am Blog.
Real!! My mum still makes one for me and I also got a lottery scratch ticket one this year. And Max always gets a real one and I have the virtual one here on the blog.
2. Das Heißgetränk: Glühwein oder Punsch? / The hot beverage: mulled wine or punch?
Glühwein! Ich hab beim Punsch schon so viele sehr eigenartige Geschmäcker gekostet, Glühwein ist einfach immer gut (und auch eine Spur gesünder ;-)) Daheim trink ich am liebsten Tee oder meine Zitronen-Ingwer-Limonade.
Mulled wine!! I tried too many strange punch variations, mulled wine is good every time I try it (and also a bit healthier!!) At home I love to drink tea or my orange-ginger-lemonade.
3. Die Leckerei: Spekulatius oder Lebkuchen? / The cookies: speculos or gingerbrad?
Lebkuchen!! Die Gewürze wirken sich positiv auf die Gesundheit aus und der Geschmack ist einfach unglaublich gut (wobei, wir haben heuer Baileys-Spekulatius-Kugeln gemacht, die sind ein Traum!!!)
Gingerbread!! The spices are healthy and they just taste great (althoug, we made baileys-speculos-balls this year and they are heavenly!!)
4. Der Weihnachtsbaum: natur oder Plastik? / The christmas tree: real or fake?
Keine leichte Frage für mich…grundsätzlich liebe ich echte Christbäume, der Duft, die Atmosphäre, einfach alles… aber einen Baum töten, nur um mich ein paar Tage an ihm erfreuen zu können? Und dann die vielen Nadeln im Wohnzimmer…also wir haben seit einigen Jahren einen sehr schönen Plastikbaum. Plastik ist auch nicht das Wahre, aber kann man immerhin viele Jahre verwenden (und verursacht so nicht noch mehr Müll) und ja, man tötet keinen Baum…
Not an easy question for me…I love real christmas trees, don't get me wrong, the smell, the atmosphere, everything…but to kill a tree only to look at it for some days? And all the needles in my living room… we have a beautiful fake christmas tree since a few years, which looks great and we can use it for years (without creating more waste) and we don't kill a tree each year…
5. Die Baumdeko: in welchen Farben dekorierst Du 2012? / The decoration: which colours do you use 2012?
Wir verbringen die Weihnachtsfeiertage im Waldviertel und haben daher heuer keinen eigenen Baum. Der Schmuck im Waldviertel ist ein typischer Bauerchristbaum, alles bunt gemischt, auch ein paar Süßigkeiten. Ich finde das sehr schön so!!
We'll spend the holidays with my husbands family and won't have our own christmas tree this year. The parents tree usually is very colourful, with some sweets on it. I really like it that way!
6. Die Musik: was ist Deine Lieblings-Weihnachts-CD? / The music: what's your favourite christmas CD?
Meine Lieblings-Weihnachts-CD heißt "Christmas Classis – Party around Christmas".
My favourite christmas-cd is called "Christmas Classics – Party around Christmas".
7. Der Film: welcher ist Dein Lieblings-Weihnachtsfilm? / The film: which is your favourite christmas movie?
"Weil es dich gibt" und "Das letzte Einhorn"…beides Klassiker die für mich zu Weihnachten dazu gehören!! (Und eventuell Bridget Jones, der selbstgestrickte Pulli von Mark, hihi)
"Serendipity" and "The last unicorn"…both classics at christmas for me!! (And maybe Bridget Jones too, Marks knitted pullover, hilarious!)
[youtube http://www.youtube.com/watch?v=CsjR5P3TuWY]
8. Die Tradition: Was gehört für Dich auf jeden Fall zur Weihnachtszeit dazu? / The tradition: what do you need for sure for christmas?
Viele Kerzen und Lichter (einfärbig, nicht so blinkende Discolichterketten), Tee, Kekse, Familie und Freunde, Ruhe…ach ich freu mich schon!!!
Lots of candles and lights (plain white, not the colourful blinking ones), tea, cookies, family and friends, some rest…oh, I'm looking forward to it!!
9. Der Weihnachtsmarktbesuch: was kaufst Du dort immer? / Christmas markets: what do you buy there?
Auf jeden Fall ein Heißgetränk (Vorzugsweise Glühwein, siehe oben) und eventuell etwas zu essen – gebrannte Nüsse sind mein Favorit!
A hot beverage (mulled wine, see above) and something to eat – candied nuts are my favourite!
10.Das Finale: Wie verbringst Du Heiligabend 2012? / The final: what do you do on christmas eve 2012?
Wir werden wie gesagt heuer im Waldviertel bei meinen Schwiegereltern sein (zusammen mit meiner Mama und meinem Bruder). Wie genau der Tag ablaufen wird kann ich noch nicht sagen, das ist immer ein bisschen anders. Ich werde euch aber darüber berichten!!
As already mentioned we'll be with my husbands parents (together with my mum and brother). How exactly the day will be going I can't tell yet, as its a little different every time. But I'll report everything afterwards ;-)
Hast Du auch einen Blog? Dann bist Du herzlich eingeladen diese Fragen zu kopieren und für Dich zu beantworten und zu veröffentlichen. Viel Spaß dabei! [Für alle Nicht-Blogger lässt sich das natürlich auch per E-Mail oder Facebook mit den Freunden teilen]
Do you also have a blog? You can copy these questions and answer them too. Have fun!! (You can even share them by e-mail or Facebook, if you don't have a blog)
Wer schon mitgemacht hat könnt ihr bei Sue nachlesen. Schönen Tag noch!!
You can find who already participated at Sue's Blog. Have a great day!!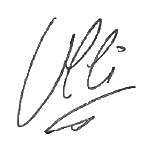 Link des Tages / Link of the day