Ich hab euch ja schon zum "Planking" aufgefordert um fit im Advent zu bleiben (und nicht nur dann!!), habt ihr alle brav geübt? Wie lange könnt ihr??
I already asked you to plank for me to stay fit in advent (and not only then!!), have you tried it?? How long can you hold it?
Außerdem hab ich euch einige schwierigere Varianten versprochen, die gibt es heute!! Eine der einfachsten Variationen ist der Wechsel zwischen der leichteren Version auf den Unterarmen und der schwereren auf den Händen:
Additionally I promised you some harder variations, and today is the day!! One of the easiest variations is to change between your forearms and your hands like this:
Auf was ihr dabei immer achten müsst: der Rücken bleibt gerade und auch die Hüfte dreht sich nur minimal mit!
Watch your back, it should stay flat at all times, and your hip should turn only minimally.
 Eine andere Variante, welche auch den Po mehr beansprucht, ist einfach ein Bein anzuheben und zu halten. Hier auch wieder wichtig den Rücken nicht durchhängen zu lassen, das Bein wirklich aus der Kraft der Pomuskulatur oben halten!! Nach einigen Sekunden das Bein wechseln.
Another variation, which uses your glutes more, is to lift one leg and hold it up. Don't let your back arch, hold your leg only from the strength of your glutes!! Change the leg after some seconds.
Habt ihr die Übungen ausprobiert? Schwer genug?? Einmal gibt es noch eine Steigerung!!! Habt noch einen schönen Tag!!
Did you try the exercises? Hard enough? I have one more post with variations for you!! Have a great day!!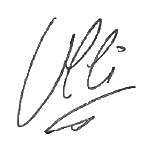 Link des Tages / Link of the day