Heute hab ich was ganz besonderes für euch!! Ihr wisst ja vielleicht, das ich meine Workouts gerne kurz und knackig halte und immer wieder Tabata Intervalle einbaue. Darüber hab ich schon einmal geschrieben, heute gibt's exklusiv das erste Workout-Video von mir!! (wenn man von den Impossible Pushups absieht, die zähl ich aber nicht als komplettes Workout)
Today I have something special for you!! You might already know that I like my workouts short and sweet and therefore do Tabata intervals a lot. I already wrote about that once, today I have for you exclusively my first official workout video!! (If you don't count the impossible pushups video)
Es ist ein Tabata Intervall, also 20 Sekunden Anstrengung, 10 Sekunden Pause, für 4 Minuten (= 8 Intervalle). Fürs erste Mal hab ich diese Intervalle auf 2 verschiedene Übungen aufgeteilt, die ich weiter unten auch noch genau erklären werde:
It's a tabata interval, that means 20 seconds workout, 10 seconds rest, for 4 minutes (= 8 intervals). For this time I used two different exercises, which I'll explain below:
[youtube http://www.youtube.com/watch?v=dqDZPDH8QTs]
Mountain Climbers
Ausgangsposition bei den Mountain Climbers (Bergsteiger) ist mit beiden Händen (etwas über schulterbreit) und Füßen am Boden, Hüfte zeigt leicht nach oben, Rücken ist gerade. Nun springt man abwechselnd mit einem Bein nach vor – man kann sich das ein bißchen gedreht vorstellen, wenn man den Boden als Berg betrachtet würde man quasi hinauf sprinten. Der Oberkörper bleibt in Position.
To start place both hands on the floor, slightly wider than shoulder width. On forefeet, position one leg forward bent under body and extend other leg back.While holding upper body in place, alternate leg positions by pushing hips up while immediately extending forward leg back and pulling rear leg forward under body, landing on both forefeet simultaneously.
Tuck Jump Squat
Ausgangsposition ist etwas mehr als schulterbreiter Stand. Zuerst in eine Kniebeuge gehen (dabei darauf achten, das die Knie nicht vor die Zehenspitzen gehen, also wirklich zurück setzen und das Becken nach hinten schieben, Gewicht ist auf den Fersen – außerdem den Rücken immer gerade halten) und dann vom untersten Punkt kraftvoll nach oben springen. Gleich nach dem Landen nochmals hoch springen und dabei die Knie nach oben ziehen. Beim landen immer darauf achten, das die Knie nicht einknicken oder nach außen "fallen", das geht am besten vorm Spiegel. Außerdem nach jedem Landen die Position korrigieren (ihr könnt das sehr gut sehen im Video wie ich nach jedem Sprung nach unten schauen und das mache!)
Starting position is a little more than shoulder-width stand. First bend your knees and go down in a squat (taking care that your knees don't go ahead of your toes, basically just sit back, like you would in a chair, with your weight on your heels – also keep the back straight) Jump up from the lowest point. Immediately after landing jump up again and pull your knees up. Always  make sure that your knees do not buckle or "fall" to the outside when you land.. In addition, correct your position after each landing (you can see this very well in the video, how I look down after each jump and move my feet in the correct place!)
Achtung! Beide Übungen sind "high impact", gehen also sehr stark auf die Gelenke. Wer Probleme oder alte Verletzungen hat (Knie, Hüfte, Wirbelsäule, Schultern…) sollte diese Übungen nicht durchführen, bzw. zuerst einen Arzt konsultieren!
Be careful!! Both exercises are "high impact", so they are not easy on the joints. If you have or had any injuries (knee, hip, spine, shoulders…) please consult your doctor before doing these exercises!
Alles klar? Bei Fragen meldet euch einfach, und es würde mich freuen, wenn ihr einen Kommentar hinterlasst wenn ihr das Intervall gemacht habt!! Schönen Abend!!
Everything clear? If you have any questions please just contact me, and if you make the workout please leave a comment here!! Have a great day!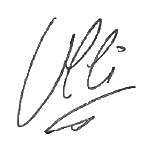 Link des Tages / Link of the day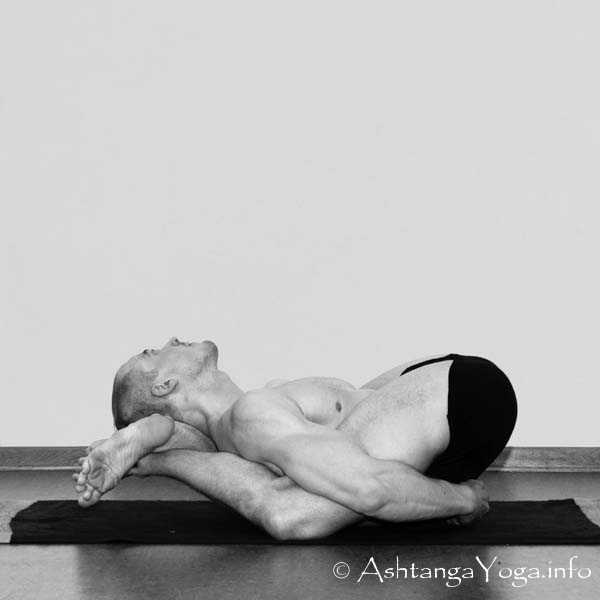 Bikram Yoga