Am 1. Adventsonntag haben wir (Janneke und ich) für die Foodblogger eine Party geschmissen, passend zur Jahreszeit war das Motto der Kekstausch! In Amerika gibt es so etwas schon länger, man trifft sich, jeder bringt eine große Menge einer Kekssorte mit und man tauscht sie untereinander aus…so hat jeder einen Keksteller mit vielen Varianten, ohne den Stress des unendlichen Backens zu haben!!
At the first advent sunday we (Janneke and me) gave a cookie exchange party for the foodblogger. In the US these parties are quite popular, you bring a large quantity of one cookie type and swap them with others, so go go home with a large variety of cookies without having to spend hours in the kitchen.
Einen genaueren Bericht gibt es hier, bei mir gibts heute das Rezept für meine Kekse!! Lange hab ich überlegt, vieles hab ich probiert, geworden sind es dann diese hier:
You can find a detailed report here (in german language), I'll just give you the recipe for my cookies! I thought a lot about what to make and tried some recipes, in the end I made these: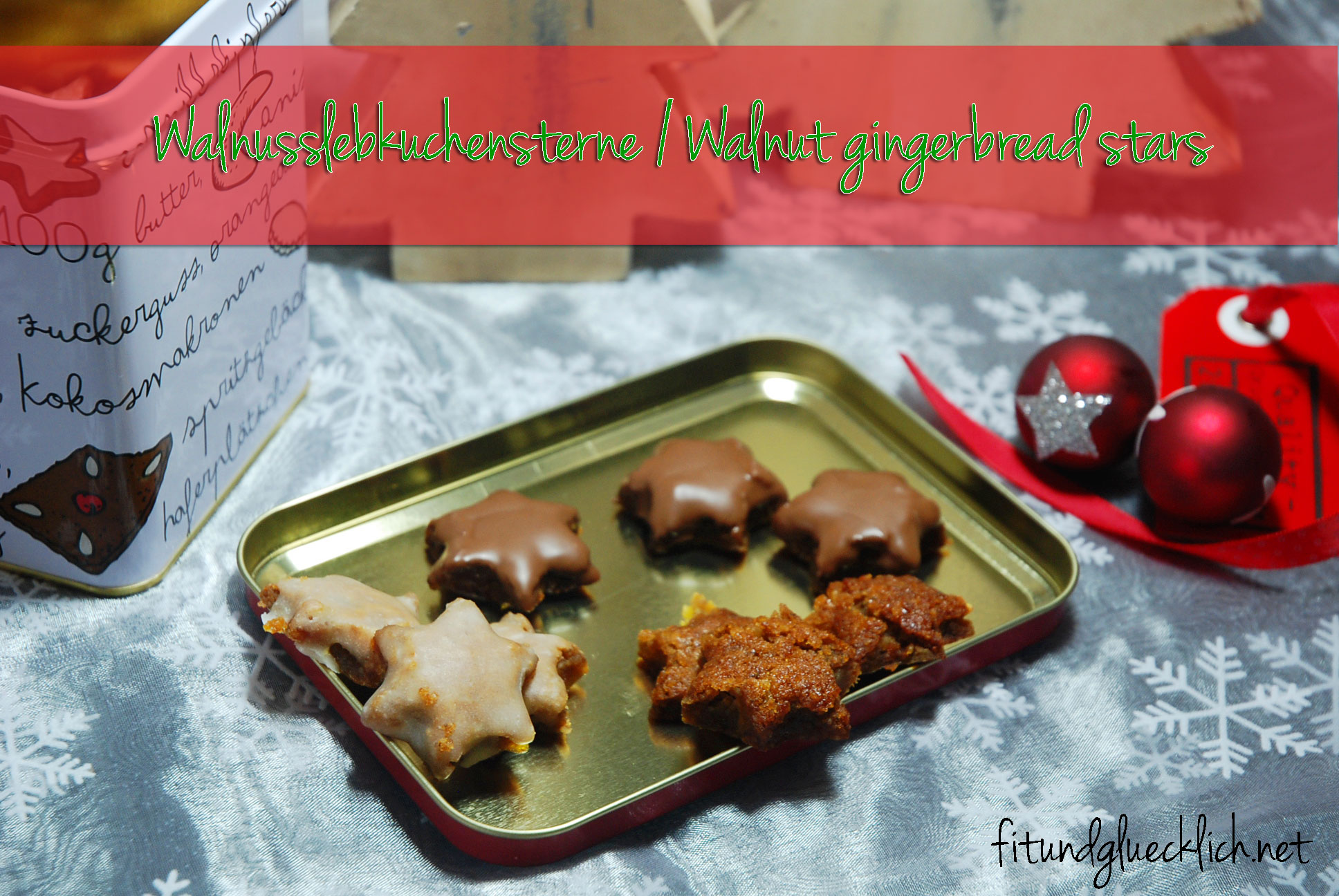 Walnusslebkuchensterne / Walnut gingerbread stars
Abgewandelt von den Küchengöttern / adapted from here
Zutaten

—————

Ingredients
200g Walnüsse, gerieben
1 TL Backpulver
1 EL Lebkuchengewürz
2 große Limetten
100g getrocknete Marillen
1 Ei
80g Honig
Optional für die Glasur:
100g Staubzucker
1 EL Kokosöl
200g walnuts, ground
1 tsp baking powder
1 tbsp gingerbread spice
2 large limes
100g dried apricots
1 egg
80g honey
Optional for the glaze:
100g powdered sugar
1 tbsp coconut oil
Zubereitung / Preparation
Ofen auf 130° (Umluft) vorheizen und das Backblech mit Backpapier auslegen.
Preheat oven to 130° and put baking paper on the baking tray.
Nüsse, Backpulver und Lebkuchengewürz in einer großen Schüssel mischen.
Mix nuts, baking powder and gingerbread spice in a large bowl.
Limetten waschen, die Schale fein abreiben und den Saft auspressen. 2 EL davon für die Glasur zur Seite stellen, den Rest mit den Marillen in der Küchenmaschine zerkleinern.
Wash the limes, zest the paring and press out the juice. Put 2 tbsp aside and mix everything else with the dried apricots in the grinder.
In einer anderen Schüssel das Ei mit dem Honig schaumig schlagen und die anderen Zutaten alle unterheben.
Beat the egg with the honey and fold in the other ingredients.
Die Masse aufs Backblech streichen (ca. 5mm dick) und 35 Minuten backen.
Spread the mixture on a baking sheet (about 5mm thick) and bake for 35 minutes.
Noch heiß Sterne ausstechen.


Cut out stars while its still hot.

Für die Glasur das Kokosöl, den Staubzucker und die 2 EL Limettensaft vermischen. Die Sterne glasieren. (Ich hab einen Teil davon mit Schokoladenglasur überzogen und einen anderen Teil gar nicht. Ihr könnt sie auch mit bunten Streusel verzieren etc, je nach Lust und Laune)
For the glaze mix coconut oil, sugar and 2 tbsp lime juice. (I glazed some with chocolate too)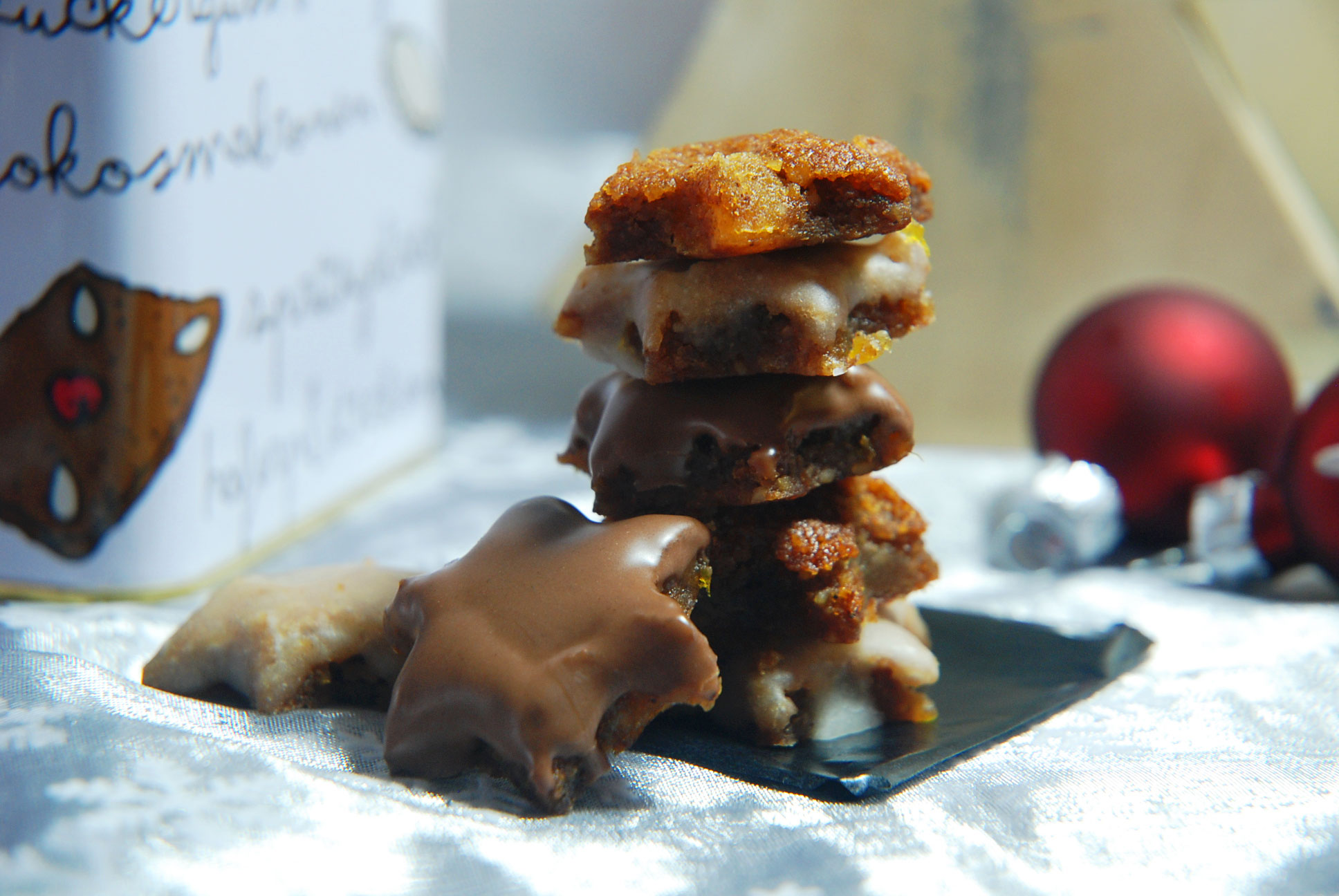 Den überschüssigen Teig nicht wegschmeißen, ich zeig euch in den nächsten Tagen was ihr damit machen könnt!! Schönen Tag noch!!
Don't throw away the leftover dough, I'll show you soon what you can make with it! Have a great day!!